I decided to install kali linux 2.0 dual boot because a lot of people tell me it works much better that way, including the Kali Documentation. So, I tried to do that and I followed this video tutorial:
https://www.youtube.com/watch?v=rGFzCsERkS0
So, I get to the point where I partition my disks. I believe something like this where the usb drive and the HDD drive are separate is normal but I'm posting just because its gonna become relevant to my question: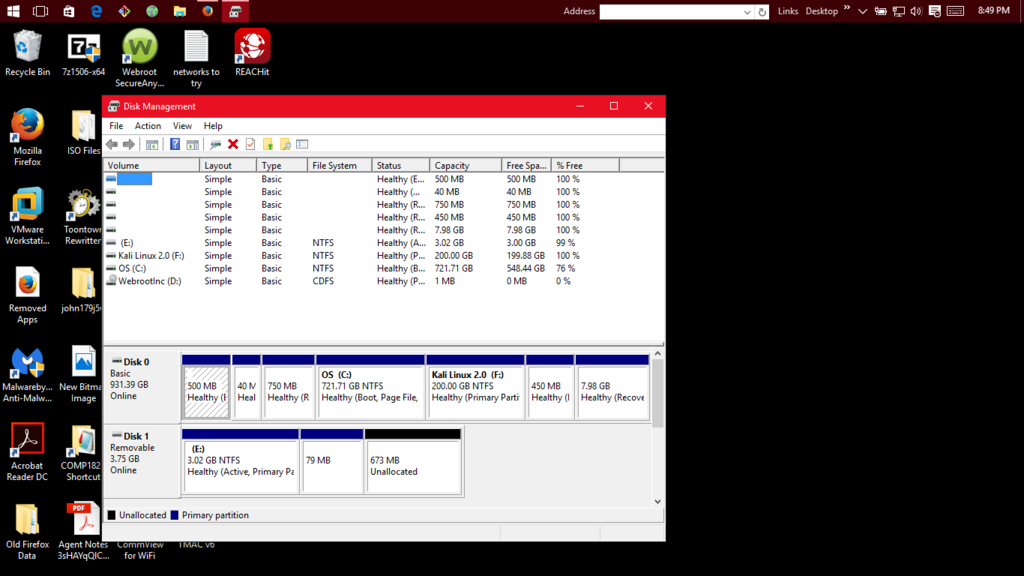 I manage to get to here:
And then it just gives me this as if there's nothing on the USB drive: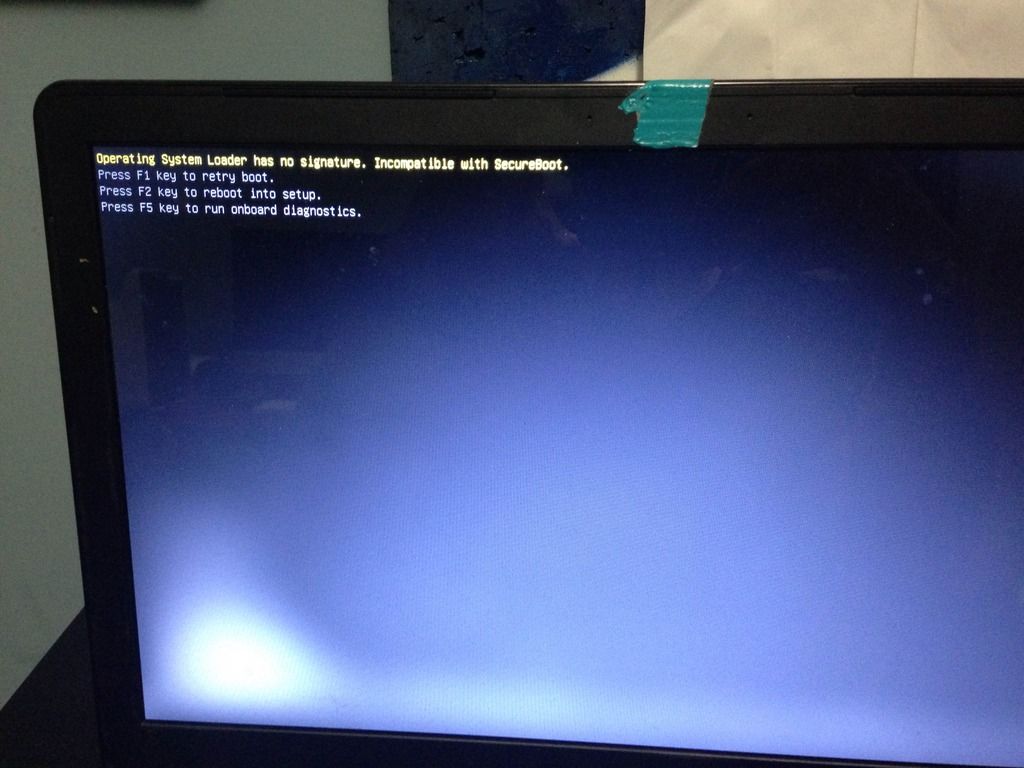 And I've redone the instructions several times and tried checking other web sites and sources and it appears like I'm doing everything right. I know my hardware supports dual boot because of the screen that came up. Somewhere on the Kali documentation it told me to make sure BIOS was configured but I think it is and I don't want to deal with something I don't think is the problem. If you tell me to I probably will though.
After a few tries of doing it over and over, I try to do some research and I finally managed to get the screen to say its a kali live usb: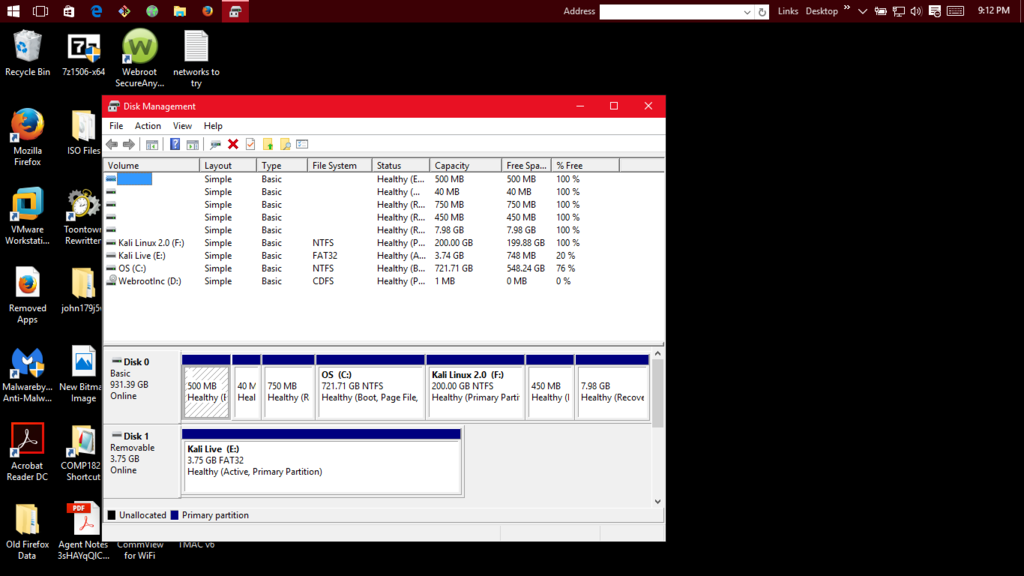 But when I go to the bootloader, it doesn't show up? It only shows Windows Boot Manager. Could someone explain this please? I looked online and I don't see similar questions to my question. I'm wondering if there's a BIOS settings thing that maybe I don't know about. Anyone able to help? I'm wondering if the problem has anything to do with the fact that I'm using FAT32 file system, which I know is windows as opposed to ext2, ext3, or ext4, but that's the only one it will let me. It won't let me do ext2, etc. Is it the software I'm using on the file? Its such a weirdly devised piece of software "power ISO." In the tutorial it works though.
Earlier it didn't let me use NTFS file system which is fucked up somehow.
I then force switched the file system on the USB to NTFS after wiping it because NTFS is obviously the new windows file system and its what my computer runs. So then, I tried that and then with that as the setting I tried this tutorial:
https://www.youtube.com/watch?v=7m6ALEZKO3Q
I'm wondering if a Linux OS should just be installed with FAT32 anyways to build an ext2,ext3, etc. file system. I am so stumped right now its not even a little bit funny. I can't believe it doesn't work even when I don't use UEFI. That's just messed up.
-- Sat Jul 30, 2016 2:27 am --
I managed to get Kali 2.0 to show up. When I get to the last step where it's finishing the installation, I end up not getting the installation off of the USB and onto the computer. It's really weird. I still need some help to figure it out but other than that I finished the live install. The solution to my dual booting issue was for it to be on
both
legacy boot
and
FAT32 settings in the Windows ISO program I used. The only problem now is why won't the installation transfer Kali 2.0 off of the thumb drive to my computer? This is so stupid that this won't work it's not even funny.
-- Tue Aug 02, 2016 1:31 pm --
I changed the tutorial I'm trying to follow to this:
http://docs.kali.org/installation/dual- ... th-windows
I got an error or two because it won't let me use the unallocated space that I made in gparted. I'm thinking of taking the kali partition I have and unallocating all of that space and using the guided - largest contiguous space to dual boot it and maybe that will do it. Is that too dangerous of an idea? Its not letting me do it that's for sure.
I noticed when I unplugged the USB it was somehow still able to use kali after I had it turned on. I think the partition is made with Kali on it. There's a chance if I install GRUB on a manually entered partition that that might do something. I also need some missing drivers for kali, but I'll deal with that when necessary. What would you do?
UPDATE!!!
Now I've tried several tutorials and they aren't working. I followed this one:
http://linuxpitstop.com/install-kali-linux-2-0/
and this one:
http://docs.kali.org/installation/dual- ... th-windows
and this one, which I think I came closer to installing my problem:
https://www.youtube.com/watch?v=KLj2yQPWZDk
but now GRUB is installed and so it won't boot Linux from the MBR. I've also had trouble with Easy Recovery Essentials because I cannot successfully boot ERE from a live USB even when I could successfully do it for kali. This is getting insane. Anyone know of a way to help me with this? It's getting very difficult.
-- Fri Aug 05, 2016 9:34 pm --
I installed it as my main OS. I decided since it was my second computer that I should use a linux OS as my main computer. I am having other issues now that its installed but those are almost fixed.