HackThisSite.org News: Happy Thanksgiving

by: HackThisSite Staff, 05:11 pm Thursday November 22nd, 2012

---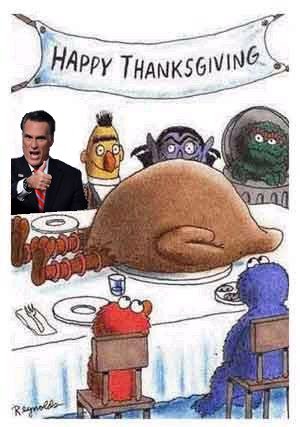 On this Thanksgiving day, we give thanks to the millions of Native Americans whose civilization was entirely destroyed in mass genocide. In is in honor of their sacrifice that we feast today like the 1%, only to tomorrow promote our self-destructive capitalistic feeling of greedy American exceptionalism.
Today, as you sit with your friends and family and enjoy your meal of turkey, stuffing, and other miscellaneous fixings, give thanks not for any petty objectified reasons of happiness, but instead mourn those lost and forgotten by history, both past and present. Be humbled by your fortuitous and bountiful feast, and then tomorrow, do not spend a dime on anything corporate. Instead, save that money to find and help someone also forgotten by history.
Happy Thanksgiving from the HackThisSite Staff.